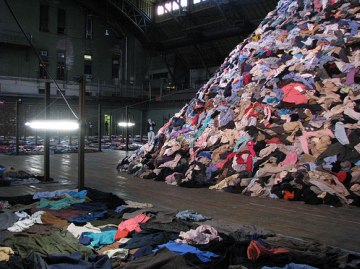 Ok so this may be over exaggerating just a little. But it feels like this is how much I have washed and packed this week!
Two weeks in my cold cold home town requires singlets, socks, beanies, jumpers, trackies etc etc etc.
In sunny QLD we have not needed any of the above so I've been digging under the beds and buying new things and washing the lot. My lounge room and bedroom look like this picture. We have almost finished packing the car, so tonight after Michael gets home from work were feeding the kids and were out of here, look out cold country were coming!